Mike Ryan / Truck Stunts
Mike Ryan is a stunt driving specialist and stunt driving coordinator with close to four decades of memorable entertainment and racing performances. Much of the work he has been involved with has gone on to win, Clio's, Emmy's, Oscars and break box office records, race track records and achieve two official and one unofficial Guinness World Records for car and truck jumps. "Separated at Birth" the 1999 Budweiser Super Bowl spot was chosen as one of the 10 best Budweiser Clydesdale's commercials.
That is not by accident, Mike has further developed his unique stunt skills by racing motorcycles, cars, boats and semi trucks while owning Picture Vehicles Unlimited for over 35 years. Being personally involved from the start with the design of the stunt and then sourcing, securing and modifying the required vehicles specifically for the demands that will be placed on it has given me a far deeper understanding than the typical performer is ever exposed to.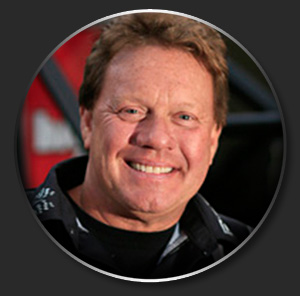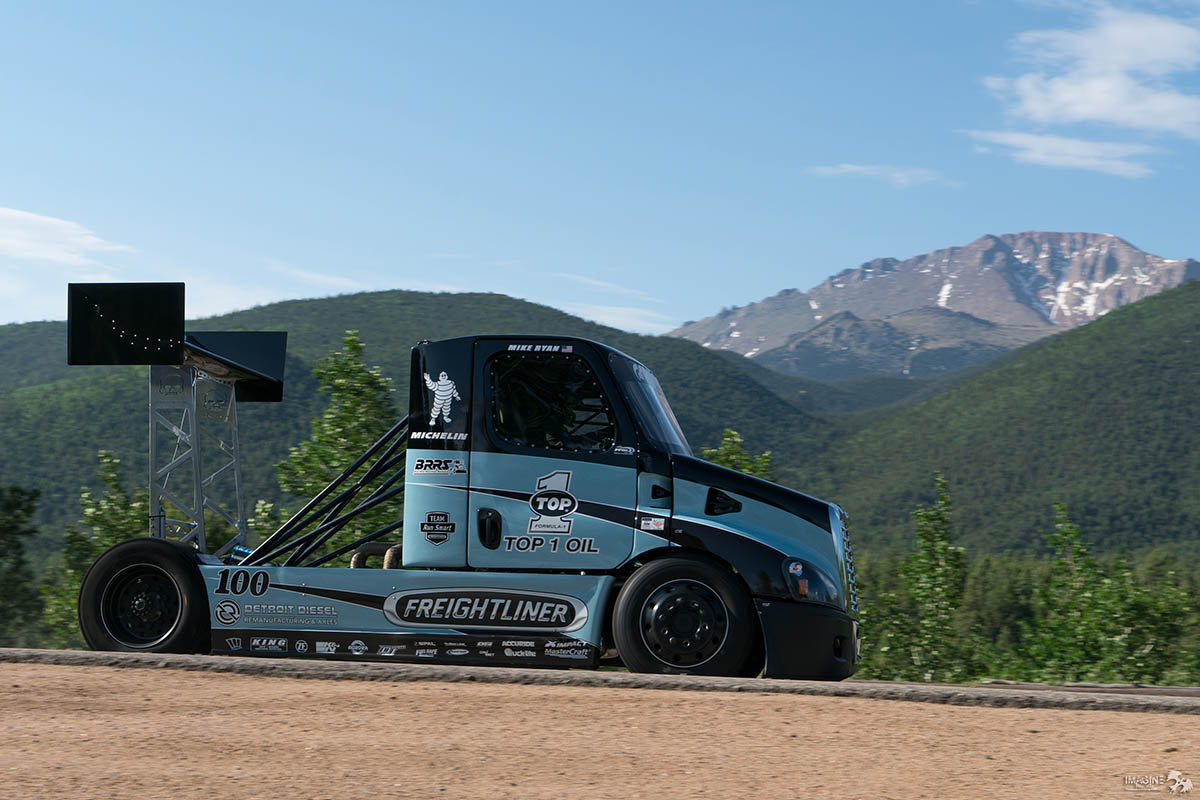 What We Do
If your script calls for the extreme in big trucks, buses or on heavy equipment give me a call. I have jumped, rolled, crashed, pipe-ramped, cannoned or jack-knifed just about every rig combination imaginable.
Vehicle Sourcing
We opened "Picture Vehicles Unlimited" in 1982 as a vendor of race cars, motorcycles, exotic cars and cool looking semi trucks . The commercial industry changed and our business model became obsolete so I closed PVU in 2015. Our focus has narrowed to providing photogenic semi trucks, buses, heavy equipment and racing cars. My 18 years of racing semi trucks on Pikes Peak and displaying those trucks at truck industry trade shows introduced me to the CEO's, and Marketing Directors of the big truck and equipment manufacturers. Having access to them and their dealer fleets nationwide gives Picture Trucks LA the ability to obtain specialty vehicles directly from the manufacturer and often facilitate product placement deals for the right projects.
Jumps
Having interned under thrill show star Buzz Bundy in the late '70's and throughout the 1980's, I have at least 100 jumps to my credit including the Guinness World Record for jumping a semi-truck and trailer. We have a huge selection of ramps on hand and the knowledge and experience to set-up and perform most any jump imaginable.
Truck & Bus Stunts
After developing a high level of competence of stunt and performance driving in cars, curiosity led me into trying the same things in big trucks and buses and that led to being one of the most sought after truck specialists since my work in Thelma & Louise and Terminator 2 in 1990-1991. Mike is also the first person in the US to intentionally "Drift a semi truck and his You Tube Drifting videos "Size Matters 1 & 2" collectively have over 8 million views. He has also drifted a 150 ton Caterpillar Mining Truck!
In 2014 on the taxiway at the Bentwaters Air Park in Suffolk England Mike established the Guinness World Record for a semi truck and trailer jump and he did it over the current Lotus Formula 1 car…as it was being driven!!!

Stunt Vehicle & Rig Construction
Building specialty vehicles or modifying existing ones is what our shop crew specializes in. Memorable builds include several custom Diet Pepsi trucks for Joe Pytka including the P-Diddy Monster Diet Pepsi Truck and the LowRider Party Diet Pepsi Truck for "Pimp My Ride star "Xibit"
Aside from fabricating our own hand-built Freightliner Racing Semi Trucks, our favorite build was the 850 Horsepower Dale Jarrett NASCAR UPS Racing Delivery Truck.
Collaborating with production, client and agency to build their dreams in a practical way, on time and with in budget is what we do.
Stunt Coordination
Over 3-decades of vehicle stunt and high performance driving and coordination work in TV Commercials, Features and TV Shows gives you the comfort in knowing that your action sequences will be performed safely and professionally.
My experience on the race track and in doing accident reconstruction work brings insights not often found in film making .
I was one of the original members of Driver's, Inc. and am a member of the StuntMen's Association of Motion Pictures.
It all goes back to nearly four decades of coordinating and driving in car commercial 's in almost every brand built for most every top commercial director in that time.