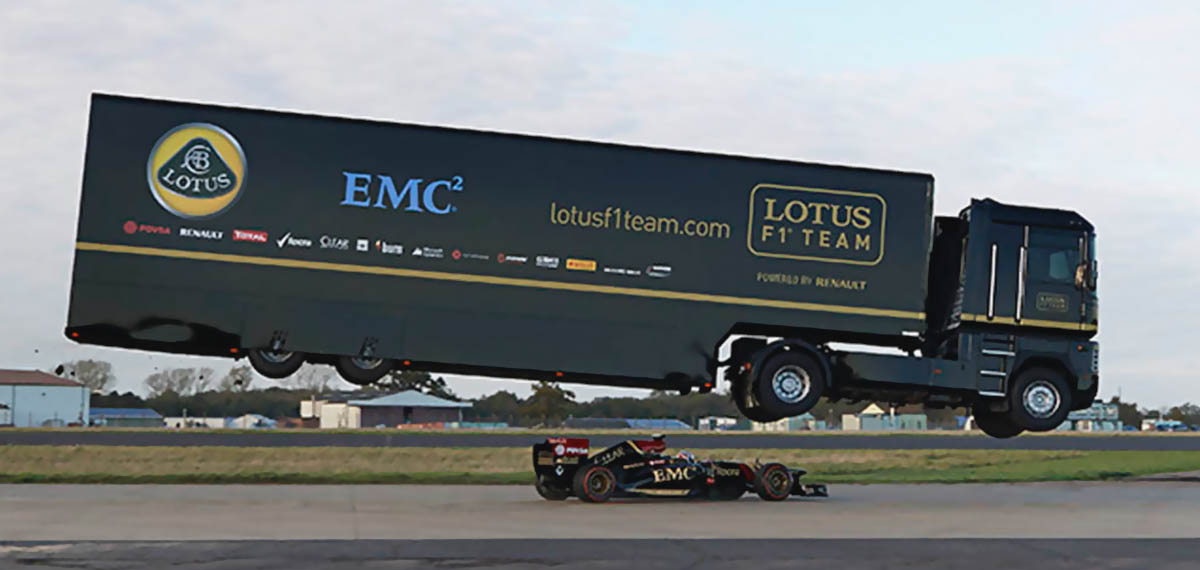 World Record Truck Jump
The truck jumped an incredible 83 feet and 7 inches, which according to EMC and Lotus, who organized the stunt, is new world record.
Stunt coordinator Mike Ryan called it one of his dream stunts, in part because it was one he had never seen done before.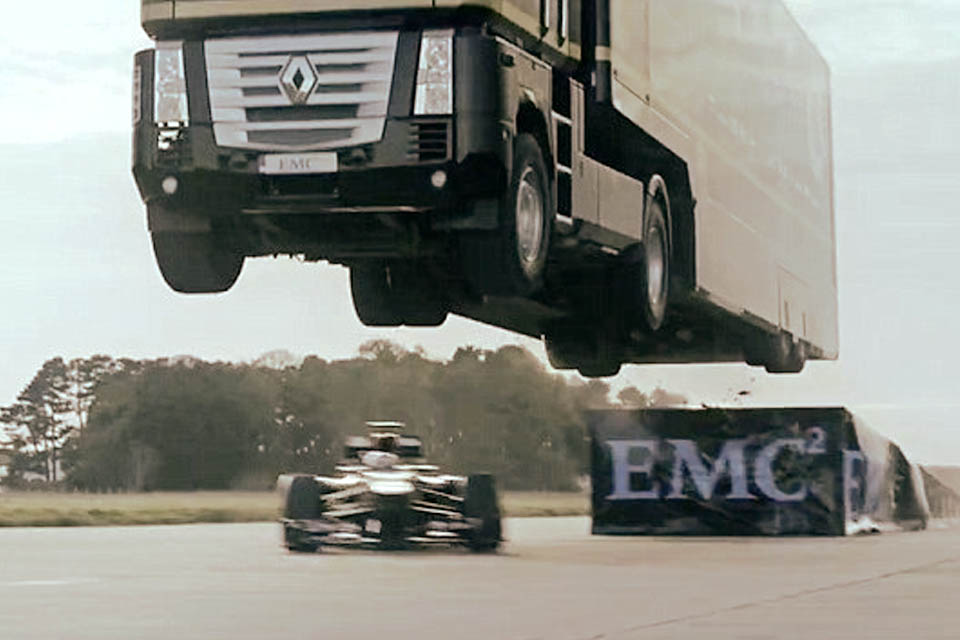 Why jump?
Why jump a giant semi-truck over a speeding Formula 1 car? If you're EMC and Lotus F1 Team, it's a unique way to demonstrate how we "Redefine Motorsports," bringing the power of EMC technology to the Lotus F1 Team—and setting a world record in the process!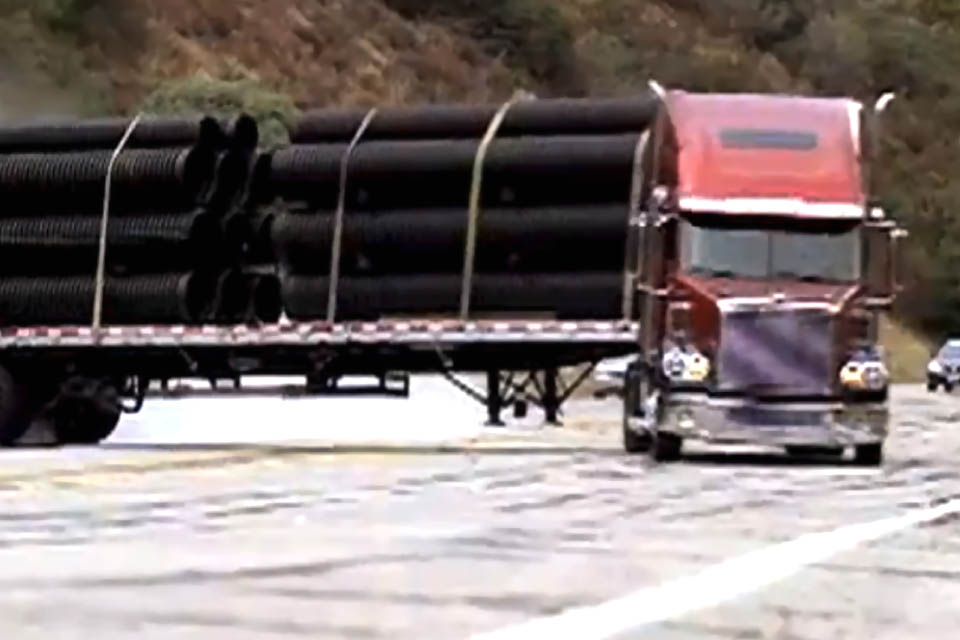 Stunt Driver and Stunt Coordinator, Mike Ryan drives his jack knife rig in a Verizon Commercial.
Verizon Television Commercial
Starting in 1990 on a Michelle Pfeiffer film "Love Field" Stunt Coordinator Bobby Minor, the Special Effects team and I developed one of the first semi trailer jack knife systems that would adapt to any trailer. Our system uses large caster wheels tucked in-between the trailer tires and mounted on a hydraulically actuated lifting device. The benefit that we have over the other jack knife rigs in the industry, that place a front-steerable axle on the trailer, is that you can shoot the wheels as the stunt happens on ours and we can control our closure rate all the way into a full 90 degree jack knife, keeping the tractor parallel with the road, with the trailer perpendicular, to fully block the roadway.