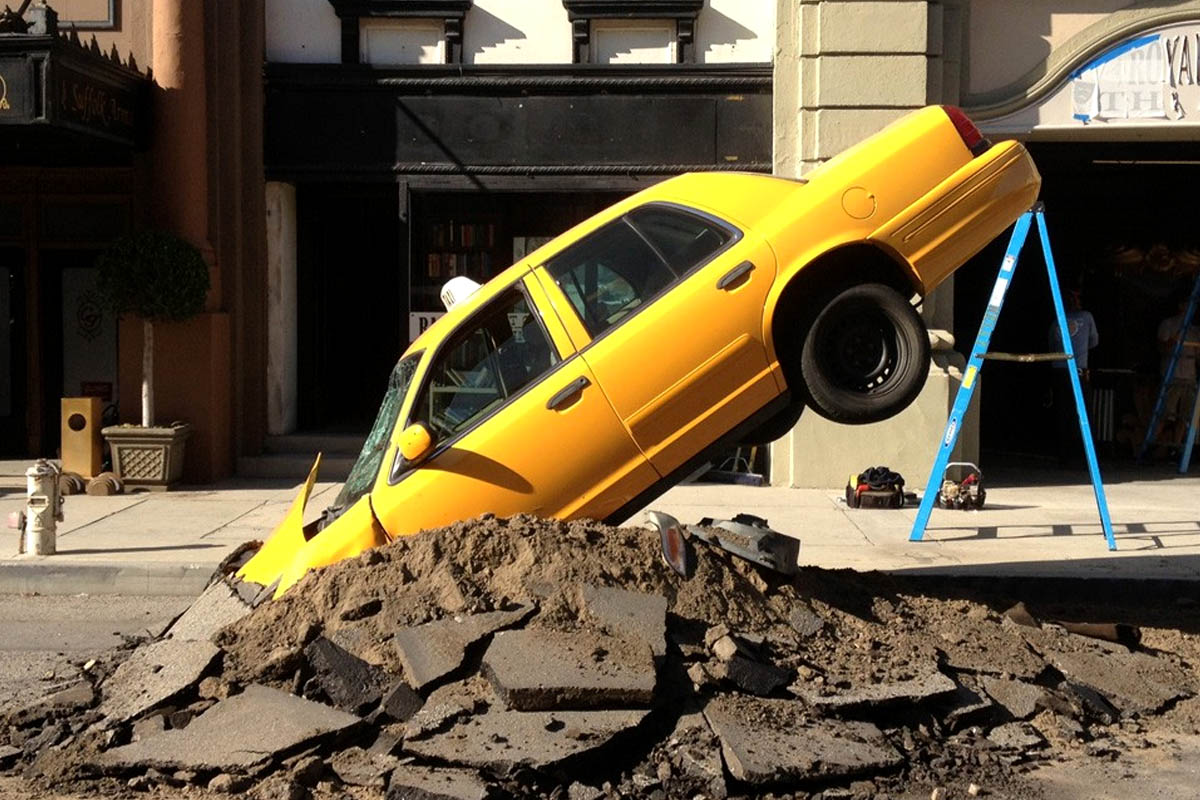 Carl's Jr
Vehicle Design & Fabrication for Movies & Film.
For Carl's Junior and Believe Media, we removed the drivetrain from an old police car and turned it into a taxi doing a nose dive into the street
Vehicle Design & Fabrication for Movies & Film.
Mike Ryan specializes in providing vehicles of all types to the film and television industry. For over 20 years, Picture Vehicles Unlimited has been supplying cars, trucks, police cars, taxis, and just about everything else you can imagine for television commercials, feature films, and T.V. shows. However, Picture Vehicles Unlimited doesn't stop at a simple police car or taxi…
In 2005, Mike led the team that turned a 30-year-old UPS delivery truck into the fire-breathing, race-ready machine driven by Dale Jarrett in the UPS NASCAR television commercials which was updated in 2007.
In addition, Mike is a successful fabricator for other commercials including the Pepsi Monster Truck spot that aired during the 2005 Super Bowl.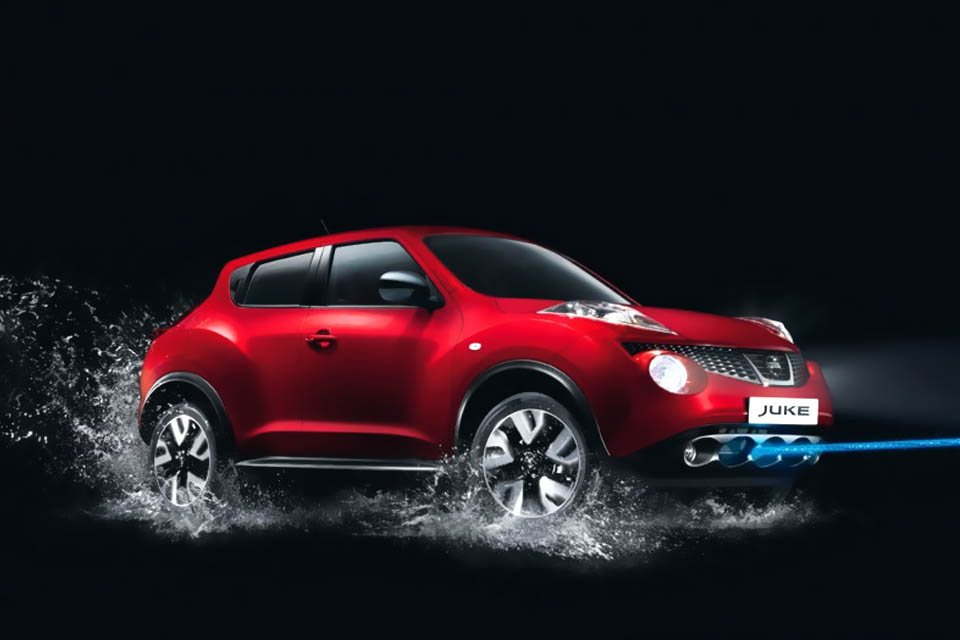 Nissan Juke "Chase the Pin" Commercial
For Director Lievan van Baelen, French Nissan and LA-France Production company, Double Entente Films, we designed, developed and fabricated a skateboard stunt style "Grind" rig and shot it at night on Upper Grand Avenue in downtown LA. The rig performed flawlessly and in addition, we were the first to use the EasyDrift Driver Training Rings to allow the Nissan's to perform stunts that until Easy Drift, could only be performed with high horsepower rear drive cars.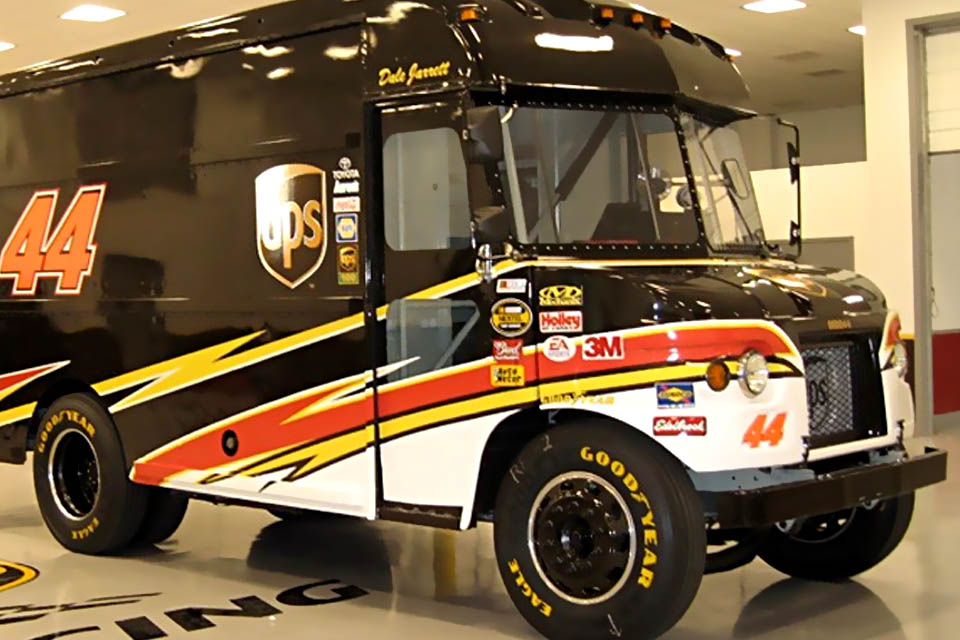 UPS Race Truck Build
When UPS and NASCAR came to us to build a UPS Truck for Dale Jarrett to drive, we started with a 80's vintage truck and converted it into a race ready machine.